Dr. Mustafa Hassan, MD, FACC, FHRS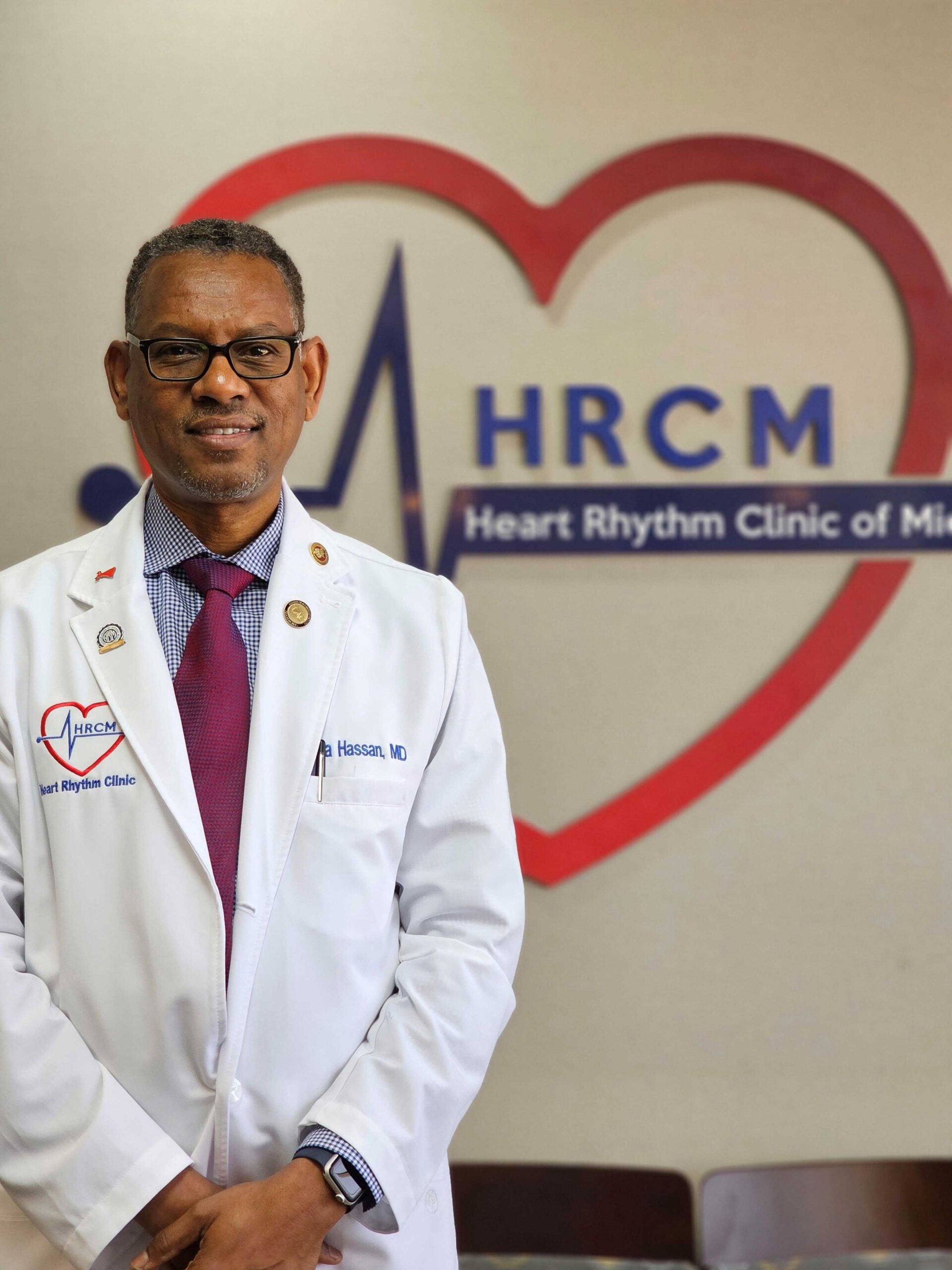 Dr. Mustafa Hassan is a cardiologist and cardiac electrophysiologist. He is triple-board certified in internal medicine, cardiology and clinical cardiac electrophysiology. He is a fellow of the American College of Cardiology (FACC) and the Heart Rhythm Society (FHRS). He has been practicing Cardiology and clinical cardiac electrophysiology in the Flint area since 2012. Before starting his practice, he completed a fellowship in clinical cardiac electrophysiology at the University of Florida and Shands Hospital in Gainesville Florida. He also completed a Clinical Cardiology Fellowship as well as a Cardiology Research Fellowship at the University of Florida and Shands Hospital before that. He completed his internal medicine residency training at Case Western Reserve University in Cleveland, Ohio.
Dr. Hassan received specialized training in cardiac arrhythmia management including complex catheter ablation procedures for supraventricular tachycardia, atrial fibrillation, atrial flutter and ventricular tachycardia utilizing the latest 3-D mapping and other technologies. Dr. Hassan also specialises in implantable device therapies for cardiac arrhythmia and heart failure including implantation of pacemakers, cardiac defibrillators, cardiac resynchronization therapy devices and loop monitor implants. He also performs laser extraction of pacemaker and defibrillator lead systems. Dr. Hassan also practices general cardiology taking care of all aspects of cardiovascular diseases.
Dr. Hassan holds privileges at the three local hospitals, Hurley Medical Center, McLaren Regional Medical Center and Genesys Regional Medical Center. He is active in teaching medical student and residents and holds an Academic position as an Assistant Clinical Professor of Medicine at Michigan State University College of Human Medicine. Dr. Hassan is also involved in clinical research, having authored many abstracts and manuscripts. He has been the principal investigator in multiple research protocols.